Please sponsor me for the Aon Benfield Paris to London bike ride I'm doing (with 200 of my work colleagues).
I've chosen to ride for MapAction, the disaster mapping charity which I volunteer for. MapAction relies heavily on donations to be able to continue their work in disaster affected areas and disaster prone countries.
You can sponsor me on the giveall website where we have a page set up especially. Click the Sponsor me now button. Make sure you mention you are sponsoring me otherwise the money won't go to MapAction!
Any amount of money you can spare would be very much appreciated.
Thank you,
Chris Ewing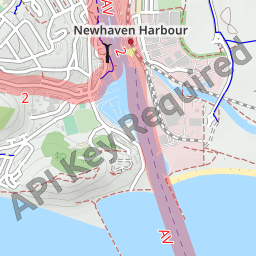 (an image from OpenCycleMap of Newhaven – the port we enter before cycling back to London).